Xiaomi has finally released it's new MIUI 12 today, we have seen many leaks regarding the MIUI 12 Update. Finally, MIUI 12 was released in China with some amazing changes and Features. MIUI 12 comes up with the Xiaomi phones with a new UI, a cluster of frigid animations, health features, and more And the most important thing is, the new custom skin comes with new aesthetic stock wallpapers.
We have been waiting for the MIUI 12 Update for our Redmi Phones, but MIUI 12 Update for Global will take some time to release for the Global users. MIUI 12 comes with some system App which brings now most of the new Features for the Redmi Devices.
Download MIUI 12 System App for MIUI 11 which users can install in any Redmi devices and can get the MIUI 12 Features on any MIUI 11 devices. Download MIUI 12 Security App, MIUI 12 Control Center, MIUI 12 System Launcher, Download and Use them in Any MIUI 11 devices.
MIUI 12 System Apps
MIUI 12 System Launcher
MIUI 12 Security App
MIUI 12 Gallery App
MIUI 12 Cleaner App
MIUI 12 Control Center
MIUI 12 System Launcher
New MIUI 12 Stable System launcher
Added desktop settings, desktop mode page revision;
Fix the home button on the secondary page of the content center cannot return to the table;
Fix the bug that the size of the icon is modified and the layered icon is displayed incorrectly;
Optimize gesture return animation performance.
New MIUI 12 Gestures
MIUI 12 Uninstall Gestures
Fix bugs caused by fast sliding;
Add search box press animation;
Fix the bug that the page turning indicator disappears and overlaps;
Fixed the bug of occasional blank screen on desktop.
New Share App Directly from Long Press
3D Touch with Share App Option
Improved App Drawer
Added Categories Option
Now Customize Categories as your wish
More Bugs Fixed and Improvement
MIUI 12 Security App
The latest update of the MIUI 12 System App brings New UI and New Animation. MIUI 12 Security App brings the all-new Battery Animation, Game Booster, New Animation on Scanning, and Clear Animation. Security Scan with all-new Animation and More.
MIUI 12 Cleaner App
MIUI 12 Cleaner got some updates. Now it comes with all-new Animation and a more powerful cleaner to clean all your phone junk. MIUI 12 Cleaner App works fine in MIUI 11 with the MIUI 12 System App which has also been improved. Download and Enjoy the new Cleaner App.
Download the MIUI 12 Cleaner App for MIUI 11 and use the latest MIUI Security App.
MIUI 12 Notes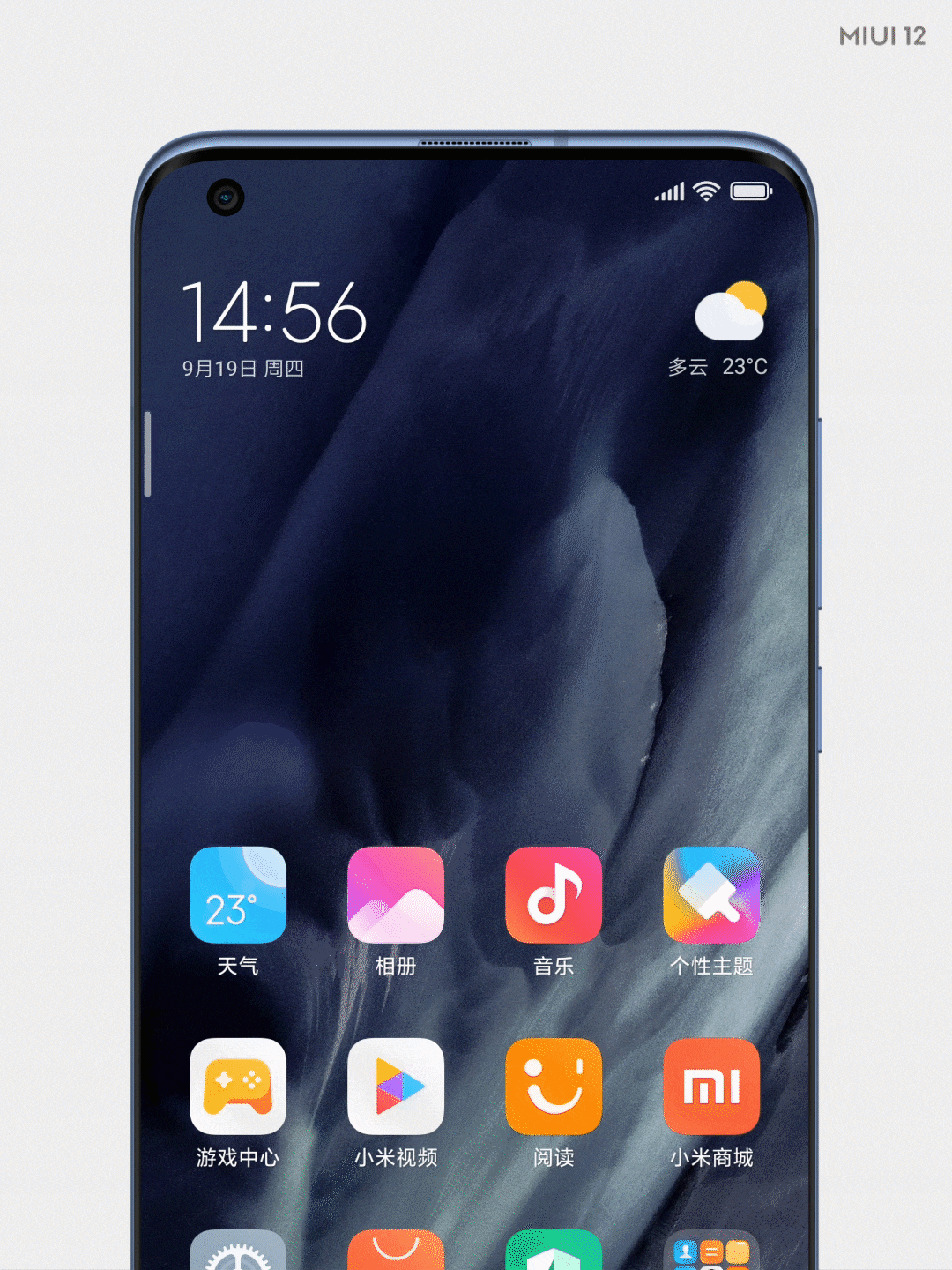 MIUI 12 New Notes App supports the to-do list with custom titles,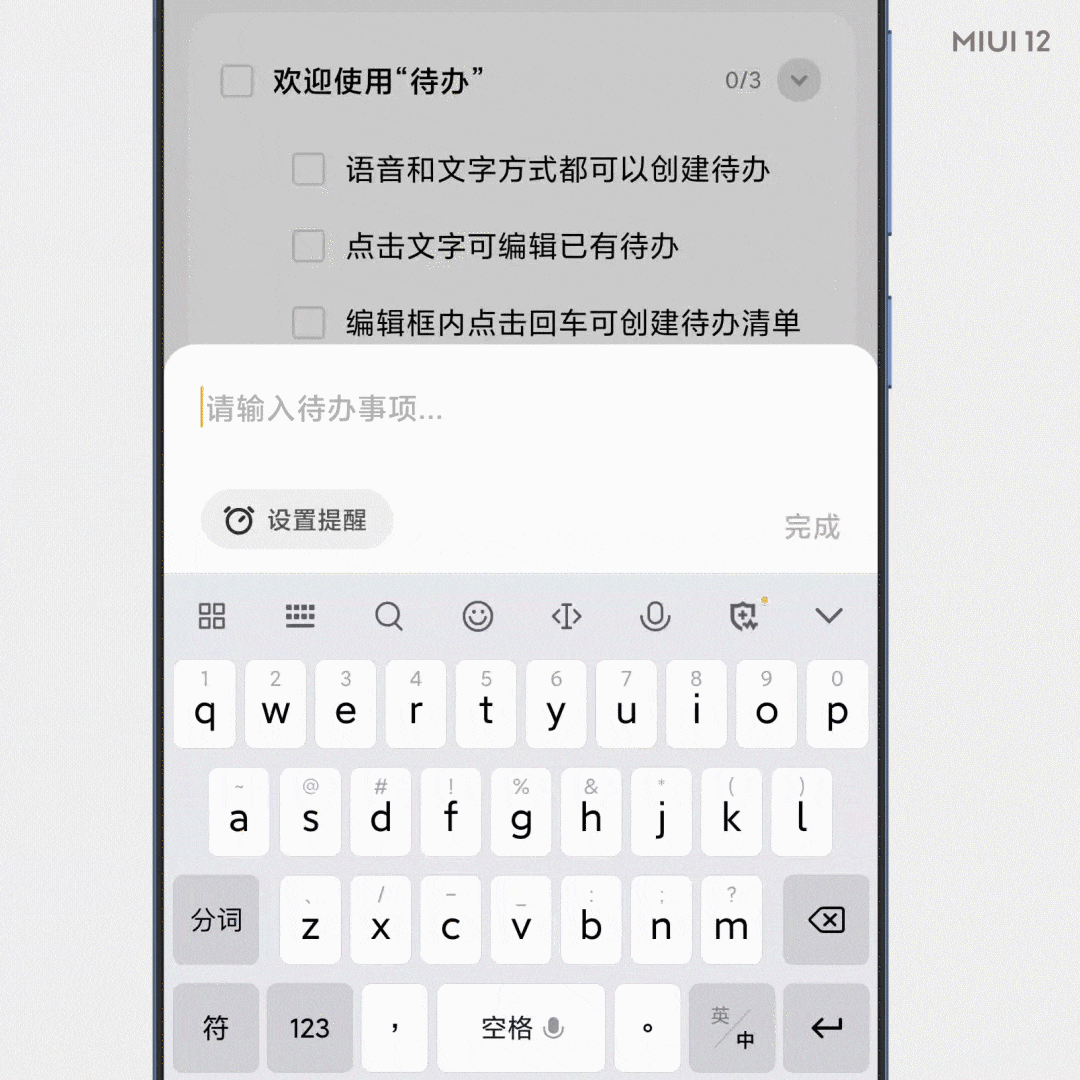 creating unlimited possibilities and satisfying more usage scenarios! New Update in MIUI 12 Notes App consists of Two New Features, A To-do list, and an Option to Post-it notes & to-do comprehensive upgrades, to-do supports creating lists, making cluttered lists clear and intuitive!
The new Notes supports to-do quick entry and supports the creation of lists simultaneously. Swipe the quick entry on the left side of the screen to view and manage to-do items, and quickly record small things.
MIUI 12 Weather App
New MIUI 12 Weather App Update V12.1.0.8
MIUI 12 System App: Weather. MIUI 12 System app brings most of the features for the Weather App. The latest App has fully changed the revamped UI of Weather. You can check out the Video for the MIUI 12 Weather App which can be easily used in MIUI 11.
We can clearly see many changes in the MIUI 12 Weather App. The whole interface has been changed, now the degree indicator which was supposed to be on the Upper left has been moved in the middle of the screen. Just below the weather, we can see some more info which looks very clear to read. Now the view of another day looks the same but we can now swipe up to get more details.
Notifications (for India);
Weather videos ( for India);
Bug fixes.
MIUI 12 Screen Recorder App
MIUI 12 Screen Recorder may not have visual changes but it has got some improvement with it. Now the Voice Recording while screen recording has been improved and some other bug fixes.
New MIUI Screen Recorder App Update V1.6.8
We improved sound quality for recorded audio;
We also fixed some bugs and improved the overall stability of the app
MIUI 11 Theme App
You must be thinking why is there MIUI 11 Theme App Update in MIUI 12 System App Updates? The reason is simply that the MIUI 12 Theme App does not work on MIUI 11 at this time. Also, the MIUI 11 Theme App has got a pretty good Update. So Download MIUI 11 Theme App and Enjoy.
New MIUI Global Themes App Update V1.5.9.7
Dark Mode
More video wallpapers are available now;
We added lots of new items to all categories.
MIUI 12 Gallery App
Mi Gallery App has got huge Upgrades during past year, but now with MIUI 12, we have received many new changes and features which we weren't expecting from MIUI 12 to come within this New MIUI 12 Gallery Update.
New MIUI 12 Gallery App Update V2.2.16.1
New Dynamic sky filters added (Only supported devices,);
Fix some known bugs and improve the stability of the function ;
Optimize user experience and use more smoothly ;
Optimized video editing bar
(Only supported devices which has at least Snapdragon 730) ;
Optimized photo editing tool ;
Added new filtres.
MIUI 12 Updater App
New MIUI 12 Updater App Update V7.1
New MIUI 12 Updater App comes with some new features and changes. You will see now 4D Animation when you receive any Update. You can easily Install it on MIUI 11 Global ROM without any problem.
MIUI 12 Control Center
Mi Control Center App helps us to get the full experience of the MIUI 12 Control Center and believe me you will love it. All the functions of the Apps are mostly working. Note that App is still in beta stage so might find some bugs. Download MIUI 12 Control Center Apk.
Install MIUI 12 Control Center in MIUI 11 without Custom Recovery and Root then you can do easily. Whether your Smartphone running on MIUI 11 or MIUI 10. You can still use it if your Smartphone does not eligible for MIUI 12.
I hope you guys like the article if you did make sure to share it with your friends.